Erasmus+ Programme
KA1 – Youth workers
Partner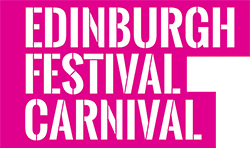 Building the Capacity and Capabilities of the Youth Arts Sector
This project seeks to increase opportunities for access to the arts workers from disadvantaged and minority backgrounds, through training to develop and implement arts engagement projects that act as multipliers in different national contexts.
Number and profile of participants: 48 in total, youth arts workers/manager/cultural operators.
Description of activities: Preparation: Meetings in each national context. Implementation: 7 days of workshops, presentations, training sessions, peer to peer learning, networking opportunities, evaluations and digital capture.
Follow up: Through our project we will see the development of a strategic framework for sustainable cooperation, which will include the creation of a 'European Development Plan' for partner arts and cultural organizations with the aim to develop sustainable cooperation.
Building Capacity and Capability: An essential part of this project is to build partner organizations, through the sharing of skills, knowledge and experience, ensuring future international work. This area of activity will hopefully have a measured impact on the sustainability of our partnership.
Methodology to be used in carrying out the project: Non-formal working methods for this project will include: Discussions; Peer group learning; Informal training sessions; Practical skills sessions; Theoretical seminars; Group meetings; Evaluations; Networking opportunities; Digital and multimedia training and Inter cultural activities.
A short description of the results and impact envisaged: Through this project youth arts workers/mangers and cultural operators will have:
Developed a range of professional skills and competencies.
Developed new projects within Erasmus+.
Gained confidence in their abilities to produce new inter cultural projects.
Developed their professional skills.
Edinburgh Festival Carnival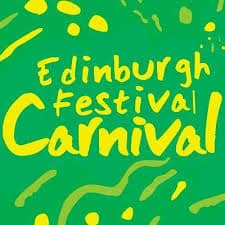 For the last eight years, Edinburgh Jazz and Blues Festival has presented the Edinburgh Festival Carnival (EFC) which features a parade down Princes Street and a host of informal and staged performances in Princes Street Gardens on the opening Sunday of the Festival, with over 800 performers and an audience of 25,000. The Carnival presents multiple community groups from Edinburgh and the rest of Scotland alongside international performers.
EFC also delivers community engagement programmes, including weekend events, workshops, performances, meetings, talent development projects, aimed at extending the reach of the Carnival to embrace as many communities in Edinburgh as possible. 
Others partners
Edinburgh
From 9th to 15th of July 2019
The Edinburgh International Jazz and Blues Festival let the participants live an original experience in the facilitation of artistic and technical cooperation, around crossing esthetics known as difficult to link. This challenge offered as learning support on cooperation techniques allowed to approach concretely transversal skill development of the participants.
BACK IN SCOTLAND WITH SAMBA RESILLE!
Two years after the 100% youth mobility in Glasgow with Sambayabamba, here we are in Edinburgh!
Since Glasgow, which was my first mobility with Samba Résille, I had the chance to participate in many other projects, all very different from each other. The form of the project in Edinburgh was unprecedented for me: it was a week full of surprises, meetings, discoveries, sharing, laughter and music. The project, organized by Brouhaha International, brought together people from all over the world: India, Brazil, Hungary, Portugal, Martinique, Spain, Italy, the Netherlands, Germany, Zambia, South Africa and others. Welcome to «Eurovision» Samba kind. So many cultures and disciplines combined could only be a source of artistic, cultural and human enrichment.
The format of the week did not really leave room for rest . Every day, numerous workshops were offered to us, allowing us to discover new disciplines (circus, theatre, dance, management, cultural…) and to show our practice, here the tool of the batucada, in order to reach all audiences.
The most awaited moment of the week was certainly the carnival parade. Here too it was an unforgettable experience that will remain etched in my memory; the funniest memory was undoubtedly the fact of marching with feathers for the first time!
Also during this mobility, I spoke four languages during the week: French, English, Portuguese, Italian, which was certainly tiring, but also productive.
This mobility also enabled me to imagine a new Erasmus project for the young people of Samba Résille Youth Band and also to set up a music group within the association, based on the concept of original compositions.