Erasmus+ program 
KA1 – Youth Exchanges
Coordinateur du projet : Avante3
Programa Erasmus+
KA1 – Educación de jóvenes
Coordinador: Avante3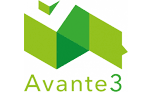 MUSIC THAT UNITES US
LA MÚSICA QUE NOS UNE
MUSIC THAT UNITES US
At Avante 3, we believe that people with intellectual disabilities, like the rest of the population, are enriched by contact with other cultures and new experiences, which broaden their opportunities for personal growth. Traveling to another country and hosting young people from another nationality stimulates communication skills and broadens their world view. Preparing the activities of the project themselves encourages their autonomy and helps them to become independent in their own lives. In order to feel like European citizens, they need to have a tangible and close experience that helps them to feel part of an international collective, as people with intellectual disabilities have difficulties in elaborating abstract ideas. This project also aims to compensate for the lack of opportunities for people with disabilities to access other countries for training or work as other young people do. The proposal is linked to the objectives under the Erasmus+ program for mobility projects in the field of youth and young people with intellectual disabilities.
The objectives we have set for this project are: To promote mutual enrichment through contact with people with intellectual disabilities from another culture To carry out inclusive play activities in which people with intellectual disabilities play a leading role To increase awareness of European citizenship and identity.
This exchange is intended to provide well-being and quality of life for people with intellectual disabilities through satisfying leisure, conviviality, personal autonomy, social integration, and access to the cultural assets of our community. Participating in this project implies that the participants know and share this way of enjoying leisure in autonomy, with the possibility of choosing the activities that suit them, and of accessing the diverse cultural resources of both countries. The objectives related to the Erasmus+ program also aim to strengthen the personal and social development of the participants, cooperation between organizations from different countries, the international dimension of youth activities and to improve the level of skills of young people.
LA MÚSICA QUE NOS UNE
Avante3 - Madrid, Espagne
Avante3 - Madrid, España
Avante3 - Madrid, Espagne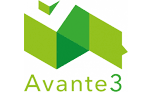 Founded in 1994, AVANTE 3 is a non-profit association of educational and social purpose. It arises from the initiative of a group of relatives of young people with intellectual disabilities, who try to respond to the needs that arise at the end of the school stage and in the transition to adulthood.
At first, it focused on the occupational and labor field of young people and adults with intellectual disabilities, subsequently seeing as necessary the development of a project to enable people with intellectual disabilities to live independently. Thus, in 1997, the Tréboles Project was created, which contemplates in a serious and detailed way alternatives for independent living for people with disabilities.
The creation of a Training Apartment that trains in autonomy skills, several Supervised Apartments and Supported Employment, are some of the highlights of these 25 years of life of the Entity.
In this way, our entity works for the defense of the rights of people with intellectual disabilities and promotes their social and professional inclusion.
The main interest of all the people who are part of Avante3 (people with disabilities, families, friends and professionals), is to ensure that people with intellectual disabilities develop their abilities and potential to the maximum so that they can be the protagonists of their own life, the life they want.
Avante3 - Madrid, España
Toulouse, France
Madrid, Spain
Toulouse, France
Du 21 au 27 février 2022 :

Madrid, Spain