FRANCE / BELGIUM / SOUTH AFRICA / SWEDEN
 MUSICPRENEUR
From self-production to self-dissemination, the musician tends to become the main leader of his professional project and the main contributor of its realization thanks to the transition to digital technology and the generalized rise in power of the figure of the self-entrepreneur.
The health and economic crisis linked to COVID-19 is challenging the cultural and creative sector with the consequence of a stopping all professional activity; a stop felt by artists as a trauma more strongly than professionals in other sectors, because the extreme specialization of artistic techniques acquired after long years of training and rehearsal separate most of them from classical careers likely to facilitate their vocational retraining after such a health and economic shock;
Resilience is needed to rebuild an artistic practice that is psychologically over-invested and to convert this "misfortune" into a formidable energy to create again. It is not a new life to be considered, but to continue one's own by changing the trajectory and sometimes even reaching excellence.
De l'autoproduction à l'auto diffusion, le musicien tend à devenir le porteur autonome de son projet professionnel et le principal agent de sa réalisation grâce au passage au
numérique et la montée en puissance généralisée de la figure de l'autoentrepreneur.
This is why the "Musicpreneur" project wishes to provide answers that allow musicians and cultural operators, the project's target audience, supported by exceptional measures, to find their way back to cultural entrepreneurship, a space for resilience, transformation of practices and creative imaginations for a better tomorrow, by accompanying them in the development of their power and know-how.
The idea is to enable them to "bounce back" in a context which, for the most part, challenges them, makes them precarious, traumatizes them and gives them the feeling of having lost their "power to act" and to develop in this context a new understanding of their practice in order to surpass themselves and regain their "ability to act".
However, an individual is more or less resilient, and in order to "be able to act" must know "how to act" according to his or her own capacities to mobilize and effectively combine a variety of internal and external resources within a given situation in order to organize, adapt, empower, socialize, communicate, take initiatives and participate.
This is why the project pursues the overall objective of "developing the know-how of musicians and cultural operators in the health and economic context of COVID-19" and plans joint staff training events around two specific objectives (SO):
SO 1: Know how to mobilize and combine effectively a variety of internal resources (IR)
SO 2: Know how to mobilize and effectively combine a variety of external resources (ER)
Artscape - Afrique du Sud
A Bunda – Sweden
MetX - Belgique
Artscape - Afrique du Sud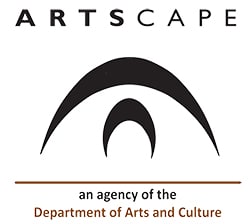 Artscape is a cultural institution, located in the heart of Cape Town. Originally established 40 years ago, Artscape has today developed into a vibrant, multifunctional creative arts centre, offering exceptional venue facilities and specialist theatrical services. The structure is committed to be a vector of growth and transformation for the performing arts, using tools which contribute to build the country, and establishes partnerships including all stakeholders.
Artscape promotes the access to arts, and is today one of the biggest spaces in Africa dedicated to performing arts. Since a few years, Artscape uses an innovative program of education and training, offering opportunities of career for young artists and art technicians and in all the communities of South Africa. Artscape organizes programs of artistic education and development, which lead to positive changes in the creation of a rich cultural and artistic community. Its programs concern urban, pre-urban and rural communities. The programs "Education", "Skills" and "Development" are composed of artistic activities, and events like the Carnival of Cape Town and many festivals to enhance the communities
A Bunda – Sweden
MetX - Belgique
Toulouse, France
Brussels, Belgium
Gothenburg, Sweden
Cape Town, South Africa
Toulouse, France
From 11th to 17th june 2022
Musicpreneur responds to the need of cultural actors (artists and operators) to develop their power and ability to act, in other words the capacity to mobilise and combine effectively a variety of internal and external resources in a given situation in order to organise, adapt, empower, socialise, communicate, cooperate and create.
For the first mobilitie, the content of the activities was built on the principle of:
a multidisciplinary (music, dance, staging) and intercultural artistic cooperation around the African musical heritage in the world
raising participants' awareness of managerial resources, network resources and knowledge of contexts that can help the consolidation of careers at both local and international levels
As part of this project, Samba Résille worked with delegations from MetX (Belgium), Abunda (Sweden) and Artscape (South Africa).
They joined us in music and dynamism, participating with involvement. The Samba Résille team offers various workshops, such as "Artistic cooperation in the public space" by Maëva Longvert, "My Samba world" by Elaine Lopes, "Between different cultures" by Momar Désiré Kane, or a sound and movement activity by Lisa Biscarro-Balle.
We were also lucky to welcome Marlène Leroux, director of Artscape, for a conference-debate with other local institutions and a visit to the IJA (institute for the young blinds) in Toulouse.
This mobility ended with a first feedback concert on 16 June with the group Duo Leve, as part of the Rio Loco festival.
Brussels, Belgium
Gothenburg, Sweden
Cape Town, South Africa