Erasmus+ program
KA1 – Adult education
Coordinator
     
Cooperative developers of samba Résille
"Cooperative Developers of Samba Resille" is a European non-formal training project that pursues the two objectives of improving:

– our methods of managing communication and information in environments where different perceptions and expectations of the cultural project led by those who bring it to life coexist.
– our governance processes so that they are favorable to the development of individual initiative and the cohesion of the actors of Samba Résille.

This is why we rely on learning mobility to:
•develop communication and intercultural skills that bring out new leaders and cultural brokers, ambassadors of good local and European practices, whom we call
"cooperative developers of Samba Résille".
•and foster a consensus around the shared values of popular education and culture as a tool for social transformation and the emancipation of citizens to build governance that allows relationships based on harmonious cooperation, self-respect and others.
Edinburgh Festival Carnival
Samba Sem Fronteiras - Portugal
Metx - Belgium
Avante3 - Spain
Lucid Body - Italy
CIFAS - Brussels
Edinburgh Festival Carnival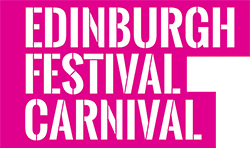 For 8 years, the Edinburgh Jazz and Blues Festival has implemented the Edinburgh Carnival Festival, which stages a parade along Princes Street, and hosts informal and stage performances in Princes Street Park, the first Sunday of the festival, with 800 artists and an audience of 25,000 people. The Carnival features bands from various communities in Edinburgh and the rest of Scotland, as well as international performers.
The Carnival also organizes community engagement programs, including weekend events, workshops, performances, meetings, talent development projects, with the aim for the Carnival to welcome as many communities as possible.  
Samba Sem Fronteiras - Portugal
Metx - Belgium
Avante3 - Spain
Lucid Body - Italy
CIFAS - Brussels
Porto, Portugal
Edinburgh, UK
Brussels, Belgium 
Roma, Italy
Madrid, Spain
Brussels, Belgium 
Porto, Portugal
SAMBA DE RODA
Porto, Portugal
February 20-24, 2022
Strengthen creative learning spaces
Edinburgh, UK
Brussels, Belgium 
Roma, Italy
Madrid, Spain
Brussels, Belgium