Erasmus+ program
KA2 – Capacity building in the field of youth
Coordinator
   
Cultural Construction of Youth and Young Construction of Culture
This exchange program aims to improve the international cooperative capacities and the quality of socio-educational animation of all stakeholders and strengthen the creative and innovative capacities of all actors involved. Samba Résille (France) is coordinating this project funded by the European Commission (Erasmus+ KA2 Program – Capacity Building in the field of Youth) in partnership with Barefeet Theatre (Zambia) and Artscape (South Africa).
The project addresses two issues simultaneously, and not separately, when public policies distinguish between them, namely the cultural construction of youth and the young construction of culture.
The work is conducted around cultural diversity from the perspective of the cultural construction of youth in terms of its own diversity as a singular being, as a person in a social group and as an individual linked to the destiny of his environment understood in the broadest sense, with a focus on vulnerable youth: street youth (Zambia), township youth in the post-Apartheid era (South Africa) and youth with disabilities (France).
How can we support artistic and cultural initiatives led by young people and characterized by creative innovation? How do youth workers need to adapt their mediation to these youth-driven cultural dynamics? How to strengthen the capacities of youth organizations to lead transnational cultural cooperation projects that contribute to the creation of economic and social wealth favorable to social transformation?
Artscape – South Africa
Barefeet Theatre – Zambia
Artscape – South Africa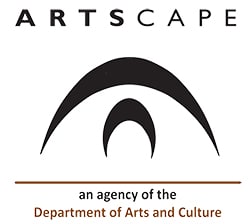 Artscape is a cultural institution, located in the heart of Cape Town. Originally established 40 years ago, Artscape has today developed into a vibrant, multifunctional creative arts centre, offering exceptional venue facilities and specialist theatrical services. The structure is committed to be a vector of growth and transformation for the performing arts, using tools which contribute to build the country, and establishes partnerships including all stakeholders.
Artscape promotes the access to arts, and is today one of the biggest spaces in Africa dedicated to performing arts. Since a few years, Artscape uses an innovative program of education and training, offering opportunities of career for young artists and art technicians and in all the communities of South Africa. Artscape organizes programs of artistic education and development, which lead to positive changes in the creation of a rich cultural and artistic community. Its programs concern urban, pre-urban and rural communities. The programs "Education", "Skills" and "Development" are composed of artistic activities, and events like the Carnival of Cape Town and many festivals to enhance the communities.
Barefeet Theatre – Zambia
Lusaka, Zambia
Cape Town, South Africa
Toulouse, France
Cape Town, South Africa
Lusaka, Zambia
From 14th to 22th of July 2018
14 members from Samba Résille, 14 members from Arstcape and 14 members from Barefeet Theatre met in Lusaka, Zambia. 42 people plunged into the everyday life of Barefeet !
This first mobility in Zambia led to all stakeholders to present their organization and share their experiences in the youth field.
In particular, partners discovered and participate to Barefeet's actions with children in schools, libraries, orphanages or dropping centers.
In particular, partners discovered and participate to Barefeet's actions with children in schools, libraries, orphanages or dropping centers. This stay allowed also to collaborate and share artistic workshops, graffiti sessions, visits, discussions, gastronomic times… A way to share musical and cultural diversities. These artistic collaborations were presented at the Alliance Française in Lusaka with the presence of the French Ambassador in Zambia and at the meetings with children.
Cape Town, South Africa
Toulouse, France
Cape Town, South Africa