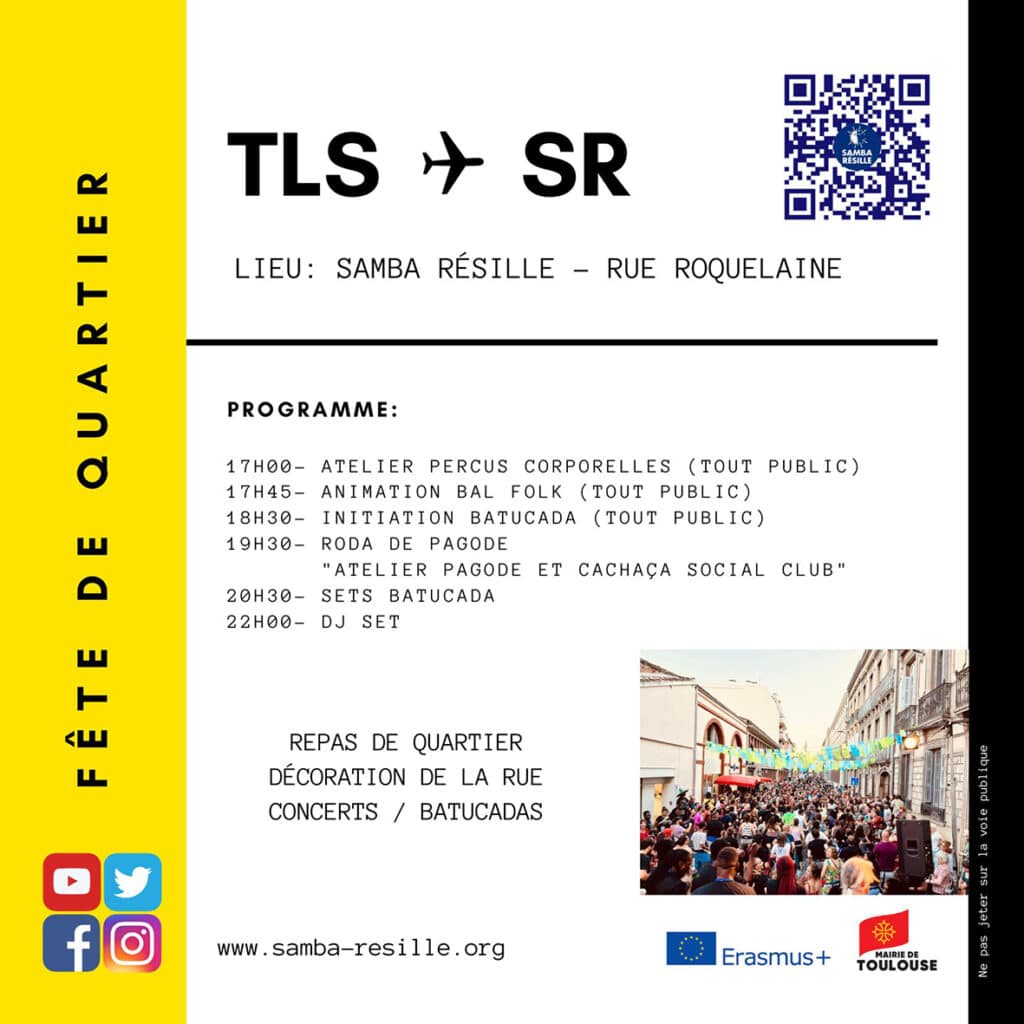 Designed as a point of convergence of multiple activities carried out by Samba Résille during the year, the local and the international, with the goal of participation of all in the construction of a space-disciplinary, accessible and user-friendly. The recipe Samba Résille sum !
Join the crazy mood music of Samba Fishnet, around a meal of district (come out with your picnic baskets, tables and chairs are at your disposal), refreshment user-friendly for you to refresh, workshops initiation and discovery, concerts batucada and samba, pagoda, and then to finish off a DJ set to heat up the dance floor in the Roquelaine Street.
free entrance
bar on site
Stand goodies Samba Résille

street exclusively pedestrian
Youpi lala !