La première mobilité du projet Musicpreneur s'est déroulée à Toulouse dans nos locaux du 11 au 17 juin !
Musicpreneur responds to the need of cultural actors (artists and operators) to develop their power and ability to act, in other words the capacity to mobilise and combine effectively a variety of internal and external resources in a given situation in order to organise, adapt, empower, socialise, communicate, cooperate and create.
Les contenus d'activité se sont construits sur le principe :
a multidisciplinary (music, dance, staging) and intercultural artistic cooperation around the African musical heritage in the world
raising participants' awareness of managerial resources, network resources and knowledge of contexts that can help the consolidation of careers at both local and international levels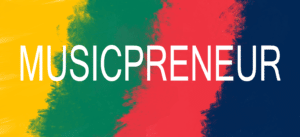 Dans le cadre de ce projet, Samba Résille a travaillé avec les délégations de MetX (Belgique), Abunda (Suède) et Artscape (Afrique du Sud).
Ils se sont ainsi joint à nous dans la musique et la bonne humeur, participant avec implication. L'équipe de Samba Résille a pu proposer divers ateliers, tels que « Coopération artistique dans l'espace public » par Maëva Longvert, « Mon univers Samba » par Elaine Lopes, « Entre différentes cultures » par Momar Désiré Kane, ou encore une activité sons et mouvement tenue par Lisa Biscarro-Balle.
Nous avons également eu la chance d'accueillir Marlène Leroux, directrice d'Artscape, lors d'une conférence débat avec d'autres représentants d'institutions locales et d'une visite de l'IJA de Toulouse.
Cette mobilité s'est conclue par un premier concert de restitution, le 16 juin, avec le groupe Duo Leve, dans le cadre du festival Rio Loco.
Prochaine étape de cette belle collaboration : Göteborg, en Suède !
Pour plus d'information sur le projet, vous pouvez consulter la page dédiée au projet >>>